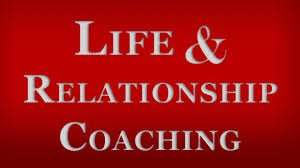 Price: 1800 EGP for 1 session
Life and Relationships Coaching
Action-oriented mentor who can help you reach your goals
One hour session - 4 to 12 sessions
N.B. Assessments are not included. Please visit products section to buy your assessment.
Psychometric Assessments Based, Goal Achievement and Gap Breaching Tailored Coaching Sessions,
We are here to help you make progress in your life in order to attain greater fulfillment. We aid you in improving your relationships, careers, and day-to-day life.
We work with you on:
1.clarifying your goals,
2. identifying the obstacles holding you back,
3. coming up with strategies for overcoming each obstacle.
4. targeting your unique skills and gifts.
5. making the most of your strengths, and mange your challenges
6. supportng you to achieve long-lasting change.

In relationship coaching , we help couples understand each other, set their mutual goals, decipher their emotions and needs and communicate them clearly. we work with couples to attain their best fit and lead a happy and fulfilling Life together.
Being coached with your partner strengthens your relationship, because you learn to accept yourself and your partner at the same time, realising how much you're the same. Relationship coaching is a future-focused program – no "he said, she said". It's great for couples who are not happy with their communication, emotional state, or depth of relationship, yet have a strong desire to make things work.
We work with both of you on:
1. "rearranging" your thoughts and feelings and "making sense" out of them
2. finding where your communication may be stuck,
3. where you may be going in different directions,
4. showing you ways to restore the harmony.
5. encouraging you and keeping in touch with you for as long as you want to be coached.
N.B. We offer Corporate and Groups Discount . For Corporates and Groups registration, please call us on +201064977740.
* In case that the registered participants are less than 20 the course will be postponed to a later date